床前明月光,疑是地上霜。

举头望明月,低头思故乡。
Is this Chinese poem familiar to you? 
It should be. 
In Singapore, Chinese students should be pretty familiar with some poems created by the legendary Li Bai (李白), aside from San Zi Jing (三字经) and Di Zi Gui (弟子规). 
Especially Di Zi Gui (弟子规), they're often repeated in primary level classrooms that they're deeply ingrained in kids' memory as part of their early education.
But poetry, which is one of the most important aspects of Chinese literature, is certainly more than that. It's a gem that should be cherished and practised. Chinese poetry can be dated back to as early as the 1st millennium BC. The height of Chinese poetry is said to be during the Tang dynasty when scholars even had to learn poems by heart to pass the imperial exam!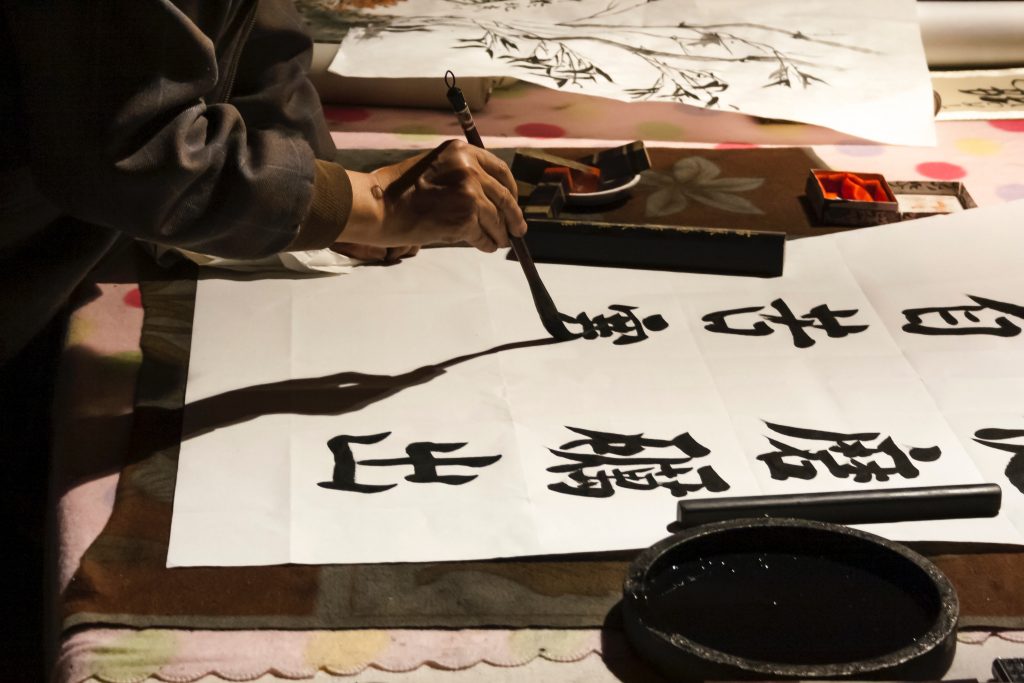 Of course, we don't encourage students to memorize the complex ones in hope of inserting them into their Chinese compositions.
We know that's not going to be an easy task, and will only hijack their already busy schedules.
Simply take some time to learn some short ones that they can use in their Chinese compositions when necessary. It'll definitely be a pleasant surprise for the marker and certainly bonus points to their Chinese essay grades!
To break out of the run-of-the-mill writing, we select four of the very finest classic poems that every primary school kid should know. 
4 Classic Chinese Poems Great For Primary School Chinese Compositions
#1 七步诗(曹植)
Seven Steps Verse (Version 1)
煮豆燃豆萁,豆在釜中泣。

本是同根生,相煎何太急?
English interpretation: 
People burn the beanstalk to boil beans,
The beans in the pot cry out.
We are born of the selfsame root,
Why should the beanstalk torture the beans so eagerly?
Interpretation 译文:
锅里煮着豆子,豆秸在锅底下燃烧,豆子在锅里面哭泣。
豆子和豆秸本来是同一条根上生长出来的,豆秸怎能这样急迫地煎熬豆子呢?
Definitions 注释:
持:用来。
羹:用肉或菜做成的糊状食物。
漉:过滤。
菽(豉):豆。这句的意思是说把豆子的残渣过滤出去,留下豆汁作羹。
萁:豆类植物脱粒后剩下的茎。
釜:锅。
燃:燃烧
泣:小声哭
本:原本,本来。
煎:煎熬,这里指迫害。
何:何必
When Cao Pi (曹丕) became the king, Cao Zhi (曹植) was asked to write a poem within seven steps duration or he would be executed. The entire poem was used to reproach Cao Pi's brutal oppression and heartlessness toward their brotherhood. The sentence "本是同根生,相煎何太急?" is basically a metaphor referring to Cao Pi's eagerness to torture his own brother who's born from the same parent. 
As mentioned earlier, this poem is about brotherhood, but can definitely be used when writing about siblinghood, in particular when narrating conflicts faced between siblings, such as:
我看到一对姐妹在打架,我想对她们说:本是同根生,相煎何太急?
#2 游子吟(孟郊)
Traveller's Ode
慈母手中线,游子身上衣。

临行密密缝,意恐迟迟归。

谁言寸草心,报得三春晖。
English Interpretation: 
Thread in the hand of a compassionate mother –
clothes on a wandering son;
just before his departure she sewed closely,
in her mind worrying about his late return.
Who would say that the heart of inch-high grass
could repay the sunshine of deepest spring?
Interpretation 译文:
慈祥的母亲手里把着针线,为即将远游的孩子赶制新衣。
临行前一针针密密地缝缀,怕儿子回来得晚衣服破损。
谁说像小草那样微弱的孝心,能报答得了像春晖普泽的慈母恩情?
Definitions 注释:
游子:古代称远游旅居的人。吟:诗体名称。
游子:指诗人自己,以及各个离乡的游子。
临:将要。
意恐:担心。归:回来,回家。
谁言:一作"难将"。言:说。寸草:小草。这里比喻子女。心:语义双关,既指草木的茎干,也指子女的心意。
报得:报答。三春晖:春天灿烂的阳光,指慈母之恩。三春:旧称农历正月为孟春,二月为仲春,三月为季春,合称三春。晖:阳光。形容母爱如春天温暖、和煦的阳光照耀着子女。
This poem writes about the intense emotions and interdependence between a mother and her son, with the middle two verses fervently conveys the mother's concern for her son while the last line talks about a son's regrets being apart from his loving mother. 
When writing about being apart from and missing one's family, the first and last sentences can come into great use, principally to start a Chinese composition, examples like: 
"慈母手中线,游子身上衣…"每当读到这首诗,我就想到了我的妈妈。妈妈不经意间做的许许多多的事情都让我深深的感动。

谁言寸草心,报得三春晖。母爱是世界最伟大的爱,母爱能融化冰雪,母爱能打开心扉,母爱能拨云见日。
#3 独坐敬亭山(李白)
Sitting Alone in Jingting Peak
众鸟高飞尽,孤云独去闲。

相看两不厌,只有敬亭山。(只有 一作:唯有)
English Interpretation: 
The birds in the mountains flew to the sky one by one, and the last white clouds in the sky also drifted away.
Jingting peak and I look at each other, no one sees enough, and we are not tired of each other. It seems that only Jingting peak really understands me.
Interpretation 译文:
山中群鸟一只只高飞远去,天空中的最后一片白云也悠然飘走。
敬亭山和我对视着,谁都看不够,看不厌,看来理解我的只有这敬亭山了。
Definitions 注释:
敬亭山:在今安徽宣城市北。
尽:没有了。
孤云:陶渊明《咏贫士诗》中有"孤云独无依"的句子。
独去闲:独去,独自去。 闲:形容云彩飘来飘去,悠闲自在的样子。孤单的云彩飘来飘去。
两不厌:指诗人和敬亭山而言。
厌:满足。
At first sight, the poem is about the scenery. In actuality, the poet is sighing over his bitterness over his situation through the scene. He harbours great ambitions and talents but feels that few people appreciate him. The tone of the poem could come across as being slightly snobbish, as to how he's often being portrayed. 
In light of this, it may be a little tricky using this poem into Chinese composition as it could sound disdainful to some. Always make sure the context is right before applying it to any writings; an example would be: 
小明想,"既然大家都不理解我,那我只能自己承受,相看两不厌,只有敬亭山"。
#4 春日(朱熹)
A Spring Day
胜日寻芳泗水滨,无边光景一时新。

等闲识得东风面,万紫千红总是春。
English Interpretation: 
When along with the River Si I seek blooms of the brilliant day,
Before my eyes stretch away from a boundless scene of beauty.
A glance at the visage of vernal breeze, and I know,
A thousand flowers of purple and red set spring aglow.
Interpretation 译文:
风和日丽游春在泗水之滨,无边无际的风光焕然一新。
谁都可以看出春天的面貌,春风吹得百花开放、万紫千红,到处都是春天的景致。
Definitions 注释:
春日:春天。
胜日:天气晴朗的好日子,也可看出人的好心情。
寻芳:游春,踏青。
泗水:河名,在山东省。
滨:水边,河边。
光景:风光风景。
等闲:平常、轻易。"等闲识得"是容易识别的意思。
东风:春风。
This poem is comparably more straightforward than the previous poems, chiefly to depict the beauty of spring from the poet's perspective when he was on an outing along the river. 万紫千红 has since become an idiom to describe "a riot of colours", but has extended to figuratively represent "a profusion of trades and industries".
If your kid happens to be writing about the scenery that features flowers, the last line "等闲识得东风面,万紫千红总是春" or even parts of the poem, would fit perfectly into their writings, such as:
春天来到了,万紫千红鸟语花香,到处都充满了春天的气息。
In Summary
Chinese poetry is fascinating; most pieces have an underlying message and describe the poet's feelings, nature, circumstances, background, etc. in just a few words. Spending just a few minutes each day learning a new poem can effectively boost your kid's Chinese writing skills. At the root of it, it can be useful in helping children strengthen their general Chinese language skills. So go ahead and explore the beauty of Chinese with your child through other classic Chinese poems!

If improving Chinese composition grades is a challenge for your kid, we're here to help! By using fun videos and cartoons, our online lessons can eventually trigger children's interest in the language! Not sure if the lessons are right for your kid? Sign them up for a free trial lesson now!